Elang Project is a copper-gold deposit located at Sumbawa Island, Indonesia. The deposit is defined by several intrusions of diorite, intrusive breccia, tonalite and dacite porphyry hosted within faulted rocks of volcanic origin.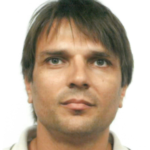 Alan Puhalovich, a Principal Hydrogeologist with Golder Associates, will summarise the outcomes of site hydrogeological assessments, conducted in a challenging physical environment comprising steep (topographic) slopes, high rainfall (~2.5 m/annum), artesian conditions and perennial river baseflows.
Investigations comprised borehole coring, downhole geophysics surveys, airlift and packer testing, water quality analyses and river baseflow analyses. Alan will describe the results of these assessments and how they have been used to define a conceptual hydrogeological model, used to support a mine dewatering assessment.
This presentation draws on information contained in a paper titled 'Hydrogeology of the Elang Copper Project, Sumawa Island, Indonesia' delivered by A Puhalovich & T Samuel at Australasian Groundwater Conference 2019, Brisbane, Australia, 24-27 November 2019.