Upcoming Events
Wed 18th July – McEllhiney Lecture
Venue: Charles Darwin University, Casuarina Campus, Location Blue 2A, 1.01 @ 6:00pm
Lecture – The Future of Water: Data or Instincts?
Mankind uses economics, politics, and basic instincts to make decisions about water. However, the data on the hydrologic cycle suggests we are developing water incorrectly for two basic reasons. The first is our instincts are built upon water that is visible, so we ignore evapotranspiration which causes salinization, reduced water availability, and increased infrastructure costs. The second is our development of water preceded satellite data and computing power. This resulted in ignoring complicated groundwater systems that need to be defined on the meter scale and adopting simple concepts like dams and center pivot irrigation that do not require significant data management. A framework to improve our water resources will be presented as well as some case studies on how these problems present themselves.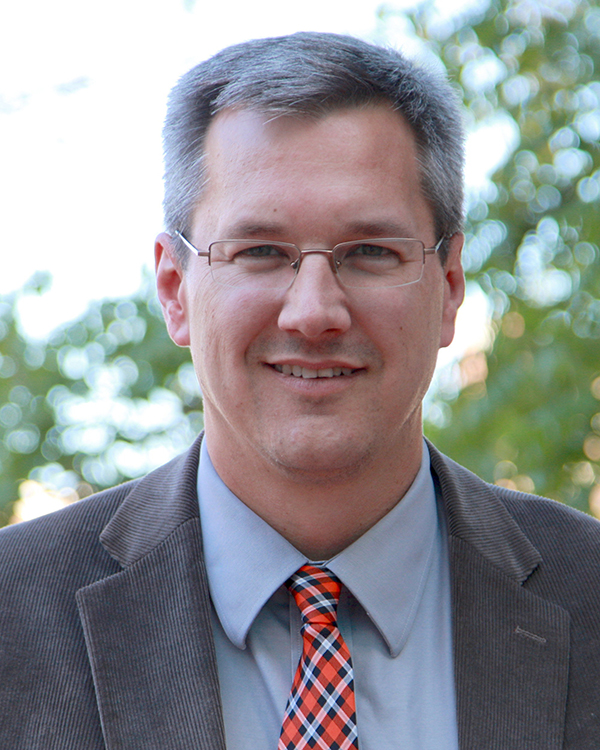 Todd Halihan, Ph.D., P.Gp., is a Professor of Geology at Oklahoma State University and Chief Technical Officer for Aestus LLC. His professional interests center in subsurface characterization and sustainable water supply. Halihan has been an associate editor for Groundwater and has served as Secretary-Treasurer of the U.S.
Chapter of the International Association of Hydrogeologists. He served as Chair of the Hydrogeology Division and the South-Central Section of the Geological
Society of America. He currently serves on the Oklahoma governor's Coordinating Council on Seismic Activity.
Halihan has worked on over 200 different research and commercial sites in more than 30 U.S. states and overseas. His international research work has occurred in Australia, Bahamas, Brazil, Mexico, and South Africa along with a number of other countries on a commercial basis. He has also spent a significant amount of time
in his home state of Oklahoma evaluating the Arbuckle Group of carbonates and associated springs.
Halihan is the recipient of the Karin and Robert J. Sternberg Award for Excellence, the Partners in Conservation Award from the U.S. Department of Interior, and the Sterling L. Burks Award for Outstanding Environmental Research. He is also a professional driller in the state of Oklahoma and a PADI divemaster (Professional Association of Diving Instructors). He has provided input to stories on CBS, Fox News, NPR, CNBC, Popular Science, The New Yorker, and The New York Times.
Tue, 13th Nov 18 – NCGRT/IAH Distinguished Lecturer, Dr Jenny Stauber (CSIRO)
Groundwater Quality: An Ecotoxicology Perspective
Groundwater ecosystems contain a unique suite of microbes and invertebrates that provide valuable ecosystem services, including maintenance of aquifer porosity and flow, and breakdown of many contaminants.  Regulation of groundwater systems has previously focused on the effects of groundwater extraction on beneficial uses, or as a source of contaminants to surface waters, rather than on the protection of groundwater ecosystems themselves.  Gaps in our knowledge of groundwater processes and ecology have hampered our understanding of what governs groundwater quality, i.e. its physical, chemical and biological properties, at various scales. Major contaminant threats to groundwater quality include increased levels of salinity, nutrients, acidity, metals, pesticides and other organic chemicals, from both diffuse and point sources.
Due to the connectivity between groundwater and surface waters, a holistic approach to their management and protection is required.  However, groundwaters have unique physicochemical and hydrological properties, and often endemic biota, that necessitate the development of specific groundwater quality objectives. Nevertheless, many of the ecotoxicological tools used to assess the health of surface waters could be modified and applied to assessing risks to groundwater quality.  Key needs are tools that provide early warning of impacts, together with different lines of evidence in a weight-of-evidence approach.
This talk will highlight some of the emerging contaminants from industrial, mining, coal seam gas and defence activities e.g. PFOS, that have the potential to impact groundwater quality and ecological health.  This requires a better understanding of how the properties of unsaturated and saturated zones may affect contaminant bioavailability and the response of groundwater biota. Case studies demonstrating the application of new ecotoxicological tools such as bioassays and molecular (-omics) techniques to assess impacts on groundwater biota and biodiversity will be discussed.
Dr Stauber – Bio
Dr Stauber is a Chief Research Scientist at the Centre for Environmental Contaminants Research, CSIRO Land and Water in Sydney and a fellow of the Australian Academy of Technological Sciences and Engineering.  She has over 35 years' research experience and has written over 350 scientific papers and technical reports in the fields of aquatic ecotoxicology and human toxicology.
Jenny has chaired and served as expert ecotoxicologist on several World Health Organisation review boards, together with the NSW EPA Board and a large number of expert advisory panels to the Australian government on areas as diverse as contaminants, reef water quality, uranium mining, coal seam gas, hazardous waste, chemicals risk assessment and water quality guidelines.  She is a member of Australia's Independent Expert Scientific Committee on Coal Seam Gas and Large Coal Mining Development which advises the Commonwealth Minister on all water-related aspects of coal seam gas.
From 2008 to 2014 Jenny was Deputy Chief and then Acting Chief of CSIRO Land and Water. From 2006-2008 she was a Visiting Professor in the Department of Biology and Chemistry at City University, Hong Kong. In 2006 she was a joint winner of Australia's Eureka Prize for Water Research for research into the assessment and regulation of contaminated sediments.
Past Events
Sun, 22nd April – Darwin Hydrogeology Guided Walk
The IAH (NT) hosted an enjoyable guided walk with one of the NT's most well known Hydrogeologist's, Steven Tickell.
Steven guided us to some of his local favourites where members and friends of the IAH learned more about the history of groundwater extraction, the geological setting and aquifer characteristics.
 Thurs, 1Feb18 – Northern Territory Board of Studies Awards
The IAH NT Branch had the recent privilege of sponsoring the Geography Award at the Darwin and Alice Springs NT Board of Studies Award presentations. Branch President, John Wischusen, is pictured presenting the award to Georgia O'Neill who took home a small gift from the IAH in support of her studies in Geography.  Well done Georgia!