The IAH Australia National Executive is elected annually from IAH members in good standing. The National Executive for the 2021 membership year was elected at the IAH Australia AGM in February 2021.
IAH AUSTRALIA EXECUTIVE 2021
PRESIDENT: Dr Ian Brandes de Roos (WA)
Dr Ian Brandes de Roos is a Principal Hydrogeologist with Rockwater in Perth. Ian has over 16 years of experience in the Australian groundwater industry and has developed specialist expertise in water supply projects, environmental impact assessments, and MAR and geothermal projects. Ian has previously been the Vice President, and Chairperson of IAH WA.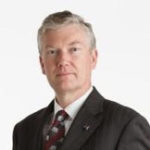 VICE-PRESIDENT: Greg Hoxley (VIC)
Greg Hoxley is a Principal Hydrogeologist with Jacobs in Melbourne.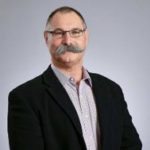 TREASURER: Ron Colman (WA)
Ron is a hydrogeologist with extensive experience in water supply development and water resource management throughout WA and NT for mining, municipal, commercial, horticultural and industrial clients. Overseas experience includes groundwater investigation and water supply development work in Peninsula and East Malaysia (Sabah), Kalimantan (BHP Minerals Indonesia) and Orissa, India (Indo-Australian Aid Project). Ron has been a member of IAH since 1984 and has been a WA Branch committee member for a large portion of that time. He has filled the roles of Branch Chairman, Vice Chairman and meetings organiser.
SECRETARY: Graham Hawkes (NSW)
Graham is a Hydrogeologist with SLR in Sydney
PAST-PRESIDENT: Dr. Lange Jorstad (NSW)
Lange is a Principal Hydrogeologist with Geosyntec in Sydney, with 20 years' experience in the fields of physical and contaminant hydrogeology. Lange is originally from California, and migrated to Australia in 2000 as a PhD student at the University of New South Wales. Lange has been involved with IAH Australia in state and national committee positions since 2006, including eight years on the National Committee and two years as President of IAH Australia. Lange has a keen interest in promoting the IAH values of education, advocacy, collaboration, training and profile raising for the groundwater community in Australia. In his spare time he likes to take long walks in the wilderness, and shuttling three kids around their very busy lives!