The IAH Australia National Executive is elected annually from IAH members in good standing. The National Executive for the 2022 membership year was elected at the IAH Australia AGM in January 2022.
IAH AUSTRALIA EXECUTIVE 2022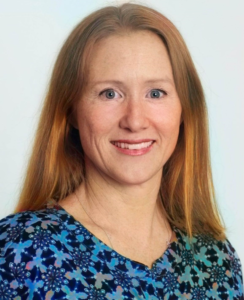 PRESIDENT: Dr Kelly-Jane Wallis (QLD)
Dr Kelly-Jane Wallis is a Principal Hydrogeologist with SLR Consulting in Brisbane with over 15 years' experience in hydrogeological assessments for projects in civil infrastructure and mining across the east coast of Australia and internationally in Spain. Her expertise spans conceptualisation, groundwater impact and risk assessments and water quality assessments. Making a difference through engagement and collaboration, Kelly-Jane is an advocate for furthering the science and understanding of groundwater. 
Kelly-Jane has previously been the Chairperson of IAH QLD.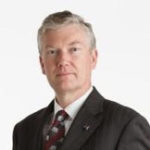 VICE-PRESIDENT: Greg Hoxley (VIC)
Greg Hoxley is a Principal Hydrogeologist with Jacobs in Melbourne.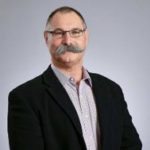 TREASURER: Ron Colman (WA)
Ron is a hydrogeologist with extensive experience in water supply development and water resource management throughout WA and NT for mining, municipal, commercial, horticultural and industrial clients. Overseas experience includes groundwater investigation and water supply development work in Peninsula and East Malaysia (Sabah), Kalimantan (BHP Minerals Indonesia) and Orissa, India (Indo-Australian Aid Project). Ron has been a member of IAH since 1984 and has been a WA Branch committee member for a large portion of that time. He has filled the roles of Branch Chairman, Vice Chairman and meetings organiser.
SECRETARY: Graham Hawkes (NSW)
Graham Hawkes is a consultant principal hydrogeologist and environment director with Aurecon based in Sydney. He has with 30 years' experience in hydrogeological investigations and groundwater assessments. Graham is a registered professional geoscientist in hydrogeology (RPGeo) and a certified environmental practitioner and site contamination specialist (CEnvP). Coupled with strong built environment experience (tunnelling, construction, land development) and consulting skills in many areas of earth and environmental sciences, Graham's project experience covers groundwater resource investigation and development, groundwater characterisation, groundwater civil engineering projects, contaminant hydrogeology and urban development. He enjoys providing training and mentoring junior hydrogeologists. Graham has been a committee member of the NSW Chapter in various roles including president since 2010
NCGRT representative
Margaret Shanafield is a hydrogeologist at Flinders University in the National Centre for Groundwater Research and Training.  She has over 15 years of experience in both applied and basic research, with a focus on surface water groundwater interactions. She enjoys working all over the world with a diverse group of stakeholders from small communities to large mining companies to improve water supply and our understanding of the role water plays in maintaining healthy ecosystems.
IAH Past Presidents
2019-2021 Ian Brandes de Roos
2017–2018 Lange Jorstad
2015–2016 Chris McAuley
2010–2014 Richard Evans
2006–2010 Philip Commander
2002–2006 Steve Barnett
1998–2002 Ray Evans
1995–1998 John Hillier
1991–1994 Michael Knight
1986–1990 Paul Whincup
1984–1985 Bill Williamson