The Western Australian Branch of IAH has been active since the early 1980s and has the highest concentration of member Hydrogeologists in the world (about 250 members, 6.25%).
The WA Branch holds free monthly technical meetings which attract 30 to 50 scientists, and a paid annual seminar attracting up to 160 delegates. A field trip is usually organised each year which attracts up to 60 members. The state chapter is also a strong supporter of the Early Careers Hydrogeologists Network (ECHN), a subsidiary of IAH.
To find out what's happening in WA click on the Events tab above or subscribe to the WA Branch mailing list here!
In September 2013 the Western Australian Branch hosted the 40th Annual Congress of the IAH which attracted 740 delegates from more than 120 countries. The Congress entitled "Solving the Groundwater Challenges of the 21st Century" was an outstanding success.
The 2023 WA Branch Committee is made up of Hydrogeologists who were elected at the State AGM in February 2023.
The Committee meets every two months.
You can contact the WA committee via email to the secretary at wa.branch@iah.org.au
COMMITTEE
Chairperson: Sarah Bourke
Vice Chairperson: Cassie Turvey
Secretary: Steve Bolton
Treasurer: Sandie McHugh
2023 Sponsors
Platinum Sponsors


IAH WA is pleased to confirm MDP Test Pumping (MDP) as Platinum Sponsor for 2023. MDP is a Western Australian Company specialising in the provision of test pumping, aquifer recharge, and temporary dewatering services to Western Australia's mining and water services industries. Established in 2006, MDP has grown to become the leader in abstraction and injection test pumping services with its unique equipment providing unrivalled safety and technical performance. At the heart of the system is MDP's patented multiple service pump umbilical which is a single encased line containing pre-bundled water flow lines, the pump power cable, data logging sensors, and pump performance cables. The quality of the data, and the safe operating workflows to obtain that data, have positioned MDP as the test pumping contractor of choice for major mining houses and hydrogeological consultancy businesses.
Marcus McArthur – Director
6 Langar, Way Landsdale, WA
Phone +61 8 9303 2414
Mob +61 419 962 905
Email marcus@mdptestpumping.com.au
Web mdptestpumping.com.au
Gold Sponsors


Acqua Drill Resources (ADR) is an ongoing and valued supporter of the IAH WA. They specialise in large diameter surface drilling using conventional air/hammer and rotary mud methodology. Whether the drill program involves production, monitoring or dewatering bores, managed aquifer recharge bores, paste-fill or underground service holes, Acqua Drill has the in-house experience and modern equipment to successfully deliver your project.
Acqua Drill Resources – Exceeding Expectations
Brendon Elford – General Manager
Phone (08) 9571 3256
Mobile +61 438 876 340
Email brendon@acquadrill.com.au
Web acquadrill.com.au


Department of Water and Environmental Regulation (DWER) supports Western Australia's community, economy and environment by managing and regulating the state's environment and water resources.
The department is responsible for environment and water regulation, serving as a 'one stop shop' for industry and developers, with the aim of streamlining and simplifying regulation.
DWER support ongoing hydrogeology science and data and looks forward to working with IAH WA in 2023 to help maximise the potential and protection of our groundwater resources.
Prime House 8 Davidson Terrace, Joondalup, WA
Phone +61 8 6364 7000
Web dwer.wa.gov.au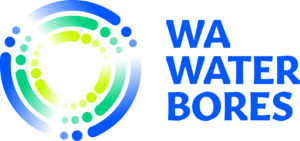 IAH WA is pleased to welcome WA Water Bores as a Gold sponsor in 2023. WA Water Bores is a specialist Water Well drilling company centrally located in Geraldton Western Australia. WA Water Bores targets the Irrigation, Mining and Oil and Gas sectors with all rigs capable of large diameter mud rotary drilling up to 36" diameters and to depths of 500m+ and large diameter conventional air/hammer capabilities. We are also set up for large diameter Air Core specifically built for Palaeochannel water exploration.

IAH WA is pleased to welcome Blick as a Gold sponsor in 2023. Blick has been a supplier and adviser to the drilling industry for 50 years, specialising in drilling fluids and tools to support all aspects of drilling. Blick is the regional distributor for M-I SWACO drilling fluids across Australia, New Zealand and the Pacific.
Blick does things differently. The difference is providing technical guidance, hydraulic modelling, and running training sessions for consultants, hydrologists, drillers, and project managers to design and deliver better contracts. Understanding how to use drilling fluids to the best effect and designing programmes to suit them is vital in supporting the protection of groundwater resources. We have products and representatives in Perth, Melbourne, Sydney, Brisbane, Hamilton and Christchurch.
West Australian Representative:
Omer Ahmed
Sales Manager
P: +61 8 6271 3575
M: +61 473 863 835
E: omer@blick.group
W: www.blick.group   
Silver Sponsor


Airwell Group is a world leader in low flow direct gas displacement pumping methods and technology. A solutions-orientated company, Airwell provides innovative pumping, monitoring, testing, recovery and field service solutions to the mining, oil & gas, industrial, environmental and agricultural industries.
With 30 years of industry experience Airwell is at the forefront of providing innovative pumping solutions to meet even the most challenging requirements of our clients. All IAH members and their staff are welcome to come and join Airwell at their office/warehouse to view their capabilities and equipment in operation first hand.
Airwell are specialists in:
Airwell pump solutions
Pump/ Flow Testing equipment and services
Ground water sampling equipment and services
Remote monitoring and automation of pumping equipment
Airwell landfill leachate pumping equipment
30 Harris Rd, Malaga, WA
Phone +61 8 9209 3355
Mob +61 411 480 638
Email sales@airwellgroup.com.au
Web airwellgroup.com.au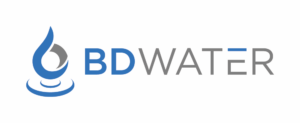 IAH WA is pleased to welcome BD Water as a Silver sponsor in 2023. At BD Water, we're a small team that is incredibly driven to be one of the best operators in the water industry. We help our clients with any scope from supporting water licence compliance and enabling water trading opportunities in WA, to drilling bores into different aquifers and in the fracture rock soils of the Hills and inland, to designing, building and maintaining irrigation systems.
BD Water was founded in 2018 by Barkley Day, with a mission to change the game when it came to operating water services businesses in the commercial & agricultural spaces. Now, we're a fully integrated operation across Water Licensing, Bore Drilling and Irrigation Systems. We also created Water Manager, our water licensing business and the first and only water trading platform for WA.
We make water simple.

IAH WA is pleased to welcome Pentium Water as a Silver sponsor in 2023. Pentium Water is a Perth based consultancy providing scientific insight to develop strategic recommendations and practical solutions to manage groundwater, surface water and environmental planning challenges. Together, our team provides informed advice and tailored solutions across the technical aspects of water management and environmental planning. These skills and our approach mean we can deal with any water issue in both the built and natural environment. We work closely with our clients and our client's project teams to achieve the best outcomes for their business. Our goal is to partner with our clients to provide practical solutions to problems that matter to them.
Contact:
Ron Coleman
Phone (08) 6182 1790
Email rcoleman@pentiumwater.com.au


IAH WA is pleased to welcome Johnson Screens® (a brand of Aqseptence Group) as Silver sponsor for 2023. Johnson Screens® (a brand of Aqseptence Group) was founded in 1904 by Edward E. Johnson who made the world's first continuous slot wire wrapped screen to be used in a water well. Johnson Screens® with its trade mark Vee-Wire® is the largest manufacturers of stainless steel screens in the world. Over the last century of growth and acquisition, Johnson Screens has become a pioneer in screen manufacturing for industries / markets, including:
• Water Well
• Oil & Gas
• Mining
• Hydrocarbon Processing
• Architecture & Construction
• Food & Beverage
• Metals & Mining
• Passive Water Intakes
• Pulp & Paper
Whatever industry you're in, you've probably encountered a Johnson Screen®.
Johnson Screens® regards its borehole screens as the "Heart of the Well", given the vital responsibility of determining the success or failure of a well.
Johnson Screens® range of products are proudly Australian Made, designed and developed in our state-of-the-art manufacturing facility in Geebung, Brisbane. Whatever part screening plays in your process, Johnson Screens® can improve it with over 100 years of design experience, vast manufacturing capabilities and around-the-world support.
Moyez Poonawala
88 Brickyard Road, Geebung, QLD
Phone +61 7 3867 5555
Email moyez.poonawala@aqseptence.com
Web www.aqseptence.com
Bronze Sponsor

IAH WA is pleased to welcome Aquatech Drilling as Bronze sponsor for 2023. Established for 30 years and with over 45 years' experience, Aquatech Drilling provides advanced drilling solutions to the mining, energy and domestic markets.
Aquatech Drilling is committed to being at the leading edge of technology and innovation.  The company features state of the art drilling equipment to suit all aspects of water well drilling.  Their equipment is maintained to the highest standards to ensure a premium level of safety and productivity. Their support truck carries a full complement of hydraulic hoses, pumps, motors and all other spares that enable us to significantly reduce down time.
Aquatech Drilling prides itself on its ability to service a wide cross section of clients from small domestic operations to large agricultural, mining and government ventures. Aquatech Drilling has extensive experience in production bores, monitor bores, down hole hammer, artesian bores, and maintenance and management of bores.
Aquatech Drilling is a member of the Australia Drilling Industry Association and their drillers are class 1, class 2 and class 3 ADIA accredited, ensuring all work is carried out to the highest of standards.
Based in Western Australia, their team has had extensive experience working in regional and remote areas throughout Australia and is self-sufficient in logistical and equipment movement.
Lot 11 Dryandra Court Picton WA 6229
Phone +61 400 053 648 / +61 490 282 023
Email admin@aquatechdrilling.com.au
Web aquatechdrilling.com.au
Event Host


2023 monthly technical talk series will be hosted by Rio Tinto Iron Ore at the Central Park Conference Centre (Theatrette). Expect the same collegiate atmosphere, drinks and a great venue.
In the Pilbara region of Western Australia, Rio Tinto operates the world's largest integrated portfolio of iron ore assets with industry-leading margins.
Rio Tinto is well positioned to benefit from continuing demand across China and the developing world. Their premium product suite, including the flagship Pilbara blend, drives strong customer relationships and is supported by technical and commercial marketing expertise.
The business continues to be the world's largest autonomous truck operator and a proud leader in automated mining technologies.
153-158 St Georges Terrace, Perth, WA
Web www.riotinto.com