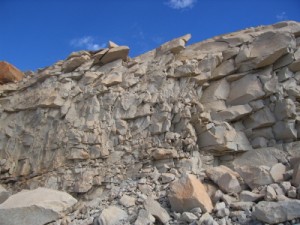 The National Centre for Groundwater Resrach and Training (NCGRT) are working in colloboration with the US based National Groundwater Association to offer a course on Fractured Rock Hydrogeology.
Dr Fred Paillet from the University of Arkansas, USA is leading the course together with Doug Weatherill, SKM and  Dr Andrew Love, NCGRT. Fred has spent the majority of his career running the US Geological Survey's research program in the geophysical characterisation of aquifers.  He has recently been working with the University of Queensland Civil Enginering on mine drainage problems.
Fractured rock aquifers underlie approximately 40% of the Australian continent, including the Murray-Darling Basin, and many of Australia's mining and CSG regions, including the Pilbara and the Surat Basin. This course covers the best methods for investigating groundwater flow and contaminant transport in fractured rocks.
The course will be held in Brisbane 15-16 April and Perth 18-19 April.
Download Flyer (pdf 279KB)
Click here for more information or to register.