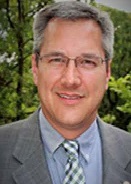 Todd Halihan, Ph.D., P.Gp., is a Professor of Geology at Oklahoma State University and Chief Technical Officer for Aestus LLC. His professional interests center in subsurface characterization and sustainable water supply. Halihan has been an associate editor for Groundwater and has served as Secretary-Treasurer of the U.S. Chapter of the International Association of Hydrogeologists. He served as Chair of the Hydrogeology Division and the South-Central Section of the Geological Society of America. He currently serves on the Oklahoma governor's Coordinating Council on Seismic Activity.
Halihan has worked on over 200 different research and commercial sites in more than 30 U.S. states and overseas. His international research work has occurred in Australia, Bahamas, Brazil, Mexico, and South Africa along with a number of other countries on a commercial basis. He has also spent a significant amount of time in his home state of Oklahoma evaluating the Arbuckle Group of carbonates and associated springs.
Halihan is the recipient of the Karin and Robert J. Sternberg Award for Excellence, the Partners in Conservation Award from the U.S. Department of Interior, and the Sterling L. Burks Award for Outstanding Environmental Research. He is also a professional driller in the state of Oklahoma and a PADI divemaster (Professional Association of Diving Instructors). He has provided input to stories on CBS, Fox News, NPR, CNBC, Popular Science, The New Yorker, and The New York Times.
Halihan will offer a choice of two lectures at participating venues.
View the sched ule of presentations.
Lecture description
Electrical Hydrogeology: A Picture Is Worth 1000 Wells
The science of hydrogeology was developed by creating conceptual models of the subsurface based on chemical or physical hydrogeology principles. Numerical and analytical modeling added significantly to the science to understand how best to sample and test these subsurface ideas. The ability to collect high density electrical data on an academic and commercial basis has allowed us to make several new advancements in the science. This lecture will look at how electrical data can allow us to determine the location of flowpaths, find meter-scale structures that change our conceptual models, and monitor life in the subsurface as it grows. Examples will include water supply in porous media and karst domains as well as contaminated sites affected by microbial activity.
OR
The Future of Water: Data or Instincts?
Mankind uses economics, politics, and basic instincts to make decisions about water. However, the data on the hydrologic cycle suggests we are developing water incorrectly for two basic reasons. The first is our instincts are built upon water that is visible, so we ignore evapotranspiration which causes salinization, reduced water availability, and increased infrastructure costs. The second is our development of water preceded satellite data and computing power. This resulted in ignoring complicated groundwater systems that need to be defined on the meter scale and adopting simple concepts like dams and center pivot irrigation that do not require significant data management. A framework to improve our water resources will be presented as well as some case studies on how these problems present themselves.
Australian tour locations listed below:
| | | | |
| --- | --- | --- | --- |
| City | Lecture Dates | Venue | Lecture |
| MELBOURNE | Tuesday, 10 July | Jacobs, Level 16, 452 Flinders Street, Melbourne @ 6:00pm | A Picture is Worth 1000 Wells |
| HOBART | Wednesday, 11 July | University of Tasmania,Earth Sciences Lecture Theatre (Geo211), CODES/Earth Sciences School of Natural Sciences, Sandy Bay. Drinks and Nibbles from 5.30pm in CODES staff room  @ 6:00pm | A Picture is Worth 1000 Wells |
| ADELAIDE | Friday, 13 July | Flinders University, Victoria Square Campus, Room 1, Level 1, Adelaide @ 3pm | The Future of Water |
| PERTH | Tuesday, 17 July | Space Cubed, Ground Floor, 45 St Georges Tce, Perth @ 6:00pm | The Future of Water |
| DARWIN | Wednesday, 18th July | Charles Darwin University, Casuarina Campus, Location Blue 2A, 1.01 @ 6:00pm | The Future of Water |
| TOWNSVILLE | Monday, 23 July | James Cook University, The Science Place – Collaborative Lecture Theatre (Room 142-111). CAIRNS – Video Link (Room D003-003) @ 4:00pm | A Picture is Worth 1000 Wells |
| BRISBANE | Wednesday, 25 July | SLR Boardroom – Level 2, 15 Astor Tce, Spring Hill @ 5:00pm | The Future of Water |
| CANBERRA | Friday, 27 July | Sr Harold Raggat Theater | The Future of Water |
| SYDNEY | Monday, 30 July | Level 21 @ 6:00pm | A Picture is Worth 1000 Wells |