Wednesday 16 October 2013
Alan Brown will provide an overview of issues that need to be considered when undertaking a dewatering project before preparing reports and making recommendations to the clients. Using Alan's extensive experience in providing pumping solutions for dewatering issues, Alan will take an in-depth look into five main areas that need to be considered:
Location — distance from infrastructure to operate a pumping system such as electrical power and the cost to establish.
Variable flow rates — in most dewatering situations the initial flow rates may be high but the flow rates are likely to fall as the dewatering project progresses.  Pumps initially installed may no longer be suitable to handle these lower flow rates.
Water conditions — water conditions vary from site to site and even bore to bore. From high pH readings to bores containing significant amounts of grit or suspended solids.  Many pumps cannot operate long term in some of these conditions.
Costs — With lower commodity prices and global market uncertainty, without exception all mining and oil and gas companies are critically reviewing the cost of every project before implementation. All product and service providers are expected to produce a solution or product that is cost acceptable to them.
OH&S, site safety and operational issues — Can the recommended solution be implemented safely with minimal operational disturbance to the site and ongoing mine site safety?
Alan will detail what Airwell is doing to overcome many of these key factors and provide an overview of Airwell designs and initiatives for dewatering and gas well control management equipment.
Following the presentation will be time for a question and answer session.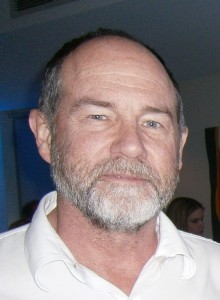 Presenter Alan Brown is the founder and inventor of the Airwell Direct Air Displacement Pumping system and the current Management Director of Airwell Group Pty Ltd. He has devoted much of the past 30 years to improving the original Airwell pumping system and the custom designing of systems to suit pumping situations for many of Australia's largest mining and industrial companies. Alan's extensive knowledge of all pumping methods allows him to design systems incorporating a number of pumping methods to provide the best solution to the client.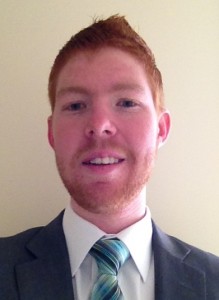 David Thatcher has been working for Airwell Group since 2011 and manages the sales and marketing activities both in WA and nationally. David's computing skills also makes him popular in he office. He as a bachelor's degree in Commerce with majors in Marketing and PR from Curtin University.

Company Airwell Group Pty Ltd is the manufacturer and supplier of the unique Airwell Direct Air Displacement water pumping systems.  In addition to Airwell customises and provides specialised pumping solutions to all industries for dewatering, pollution recovery and explosive environment.  Our products and services include:
Pump Flow Testing services

Environment bore sampling services

Bore, sump and floating Airwell pumps

Intrinsically safe pumping systems

Remote telemetry options

A full range of electric pumps and other pump methods

Sales, hire, installation and service of all pumping equipment